*2 studio apartments sold together; 2 minute walk to the beach!, Pyrénées-Orientales, Occitanie
€304,000

[convert]
Property Details:
House, Collioure, Pyrénées-Orientales, Occitanie
€304,000
Agent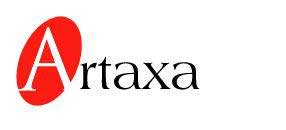 Reveal phone number
Contact details:
+33 XXX XXX
+33 (0) 4 67 28 20 35 (Roujan), +33 (0) 4 68 56 54 22 (Perpignan)
France Property Shop ID: 605184
Reference: 342435757
Property Description
This is a fantastic find in Collioure - you get two studio apartments together in one purchase! The studios are located on the 2nd floor and they are just 2 minutes' walking distance to the beach and the village. Come and stay in one while your friends stay in the other. Another great thing is that you could rent one while you're there or you could rent out both when you're away. Each studio has been nicely renovated and has a shower with WC, mezzanine and an equipped kitchen.    The larger studio has a lovely view towards the village and sea to admire in the evenings. On the first level you have an open plan area with a living room, kitchen, as well as shower with a WC. Going up the wooden stairs to the mezzanine there is sleeping space for three people, as well as storage space for bags. In the living room there is a pullout sofa that fits two, giving you more space for larger families or visitors and it folds nicely during the day.    The second studio is just a door away, which can accommodate 4 people. As you enter this studio you have the kitchen and living room on the first level, there is also a pullout sofa. On the second level you have the mezzanine with a useful space to store your bags and shower with a WC.      Take a walk to beach where the kids can play at the playground while you sit on the beach enjoying the sand between your toes. On Wednesdays and Sundays take a walk through Collioure's open-air market, while trying out the fresh local produce. Purchase some Catalan items or simply eat out at the local restaurants. Collioure is the jewel of the Pyrenees Orientales, this beautiful village well known for its magnificent scenery of the sea on one side and the mountains on the other. Many people have come to visit Collioure and have just fallen in love with it including famous painters and authors who found a home here. So come on down and experience it yourself too! You have everything on your doorstep, supermarket, cafes, restaurants, bank, and pharmacy! Contact us quickly for more details!
Map
Similar Properties In This Area
---
Pyrénées-Orientales, Occitanie
Agent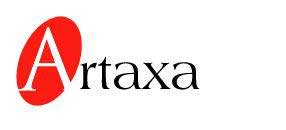 Reveal phone number
Contact details:
+33 XXX XXX
+33 (0) 4 67 28 20 35 (Roujan), +33 (0) 4 68 56 54 22 (Perpignan)
France Property Shop ID: 605184
Reference: 342435757

Print Page