*SPACIOUS, CHARMING village home, move in condition, 5 beds, garden, parking, Pyrénées-Orientales, Occitanie
€579,000

[convert]

5
Property Details:
5 Bedroom House, Sorède, Pyrénées-Orientales, Occitanie
€579,000
Agent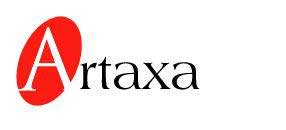 Reveal phone number
Contact details:
+33 XXX XXX
+33 (0) 4 67 28 20 35 (Roujan), +33 (0) 4 68 56 54 22 (Perpignan)
France Property Shop ID: 615272
Reference: 342435858
Property Description
Simply LOVELY, traditional 5 BED house, in the centre of the village of Sorède, this property has been lovingly renovated using QUALITY MATERIALS whilst also respecting the environment. Offering 150m2 approx of living space, with a PRIVATE GARDEN and balconies this CHARMING HOMEreally does have everything and is in EXCELLENT CONDITION.With 2 bedrooms on the ground floor, plus shower room and 3 other bedrooms, plus a bathroom on the top floor, this place is ideal for your FAMILY, whether for holidays / on a permanent basis and is ideal, equally, for LETTING or a chambre d'hote activity.The middle floor has a SUPER, LARGE BRIGHT, OPEN KITCHEN/ FAMILY ROOM totalling 50m2 (approx) with fireplace and a ideal balcony with VIEWS of the village and the Albères foothills.The garden is enclosed with a lower level sitting/summer kitchen area (plus storage room) and a raised terrace with FABULOUS VIEWS across the village to the Albères. Located in a PEDESTRIAN AREA of the village, everything is at your doorstep, (including your parking space) offering great CONVENIENCE but also PEACE and QUIET. Working from home could also easily be accommodated, without losing living space. Come and see for yourself this BEAUTIFUL HOME you will not be disappointed! Contact our agency in Perpignan 04 68 56 54 22 or 06 28 23 76 88. SOREDE,is a lovely traditional village, with shops, restaurants and a twice weekly fresh produce market. It is situated at the foothills of the Albères, 9 kms from the Mediterranean coast at Argelès sur mer. With a charming square, roman church, hermitage and river running through the centre, the village is delightful. Ideal for walkers and cyclists, local places of interest include the solar oven!, tortoise farm, and gorges at Lavail.
Map
Similar Properties In This Area
---
Pyrénées-Orientales, Occitanie
Agent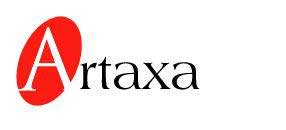 Reveal phone number
Contact details:
+33 XXX XXX
+33 (0) 4 67 28 20 35 (Roujan), +33 (0) 4 68 56 54 22 (Perpignan)
France Property Shop ID: 615272
Reference: 342435858

Print Page