A306 Two-bedroom apartment, 5 minute walk to Les Batteries Cove for a swim, Pyrénées-Orientales, Occitanie
€484,000

[convert]

2
Property Details:
2 Bedroom Apartment, Collioure, Pyrénées-Orientales, Occitanie
€484,000
Agent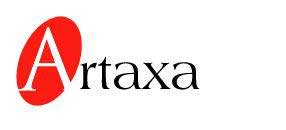 Reveal phone number
Contact details:
+33 XXX XXX
+33 (0) 4 67 28 20 35 (Roujan), +33 (0) 4 68 56 54 22 (Perpignan)
France Property Shop ID: 621872
Reference: 342435930
Property Description
This brand new development overlooks the sea and is a 5-minute walk to Les Batteries sandy cove, where you can enjoy the day swimming with a gorgeous view over the monuments of Collioure. The accommodation on the third floor has an open kitchen and a spacious living room the two bedrooms are at the rear of the apartment. This lovely apartment has an 18m² terrace fit to host dinners outside, overlooking the sea or while watching the sunset with some local wine bought from the local vineyards. This residence is secure and also comes along with a parking spot that is a rare find, where you can park the car after a ride along the coast or to Spain. With plenty to see and do in Collioure that is within walking distance, you are spoilt for choice in this amazing town. There is a supermarket a 10-minute walk away or you can do your shopping at fhe market held twice a week with fresh local produce in town. Sip on a cup of coffee at a local café with friends overlooking the sea and soak up the warming rays of the sun. For days when you wish to dine out, there are several restaurants around to choose from and afterwards why not enjoy a stroll along the charming streets of Collioure. You can go to the sandy beach in Faubourg that is only a 15-minute walk from your accommodation, or alternatively you could discover the mountain trails leading to Fort Saint Elme, Port Vendres or even further to Banyuls sur Mer and so much more, so come and discover this Gem! With only a few apartments left in this residence contact us now to get yours!
Map
Similar Properties In This Area
Pyrénées-Orientales, Occitanie
Pyrénées-Orientales, Occitanie
Pyrénées-Orientales, Occitanie
Pyrénées-Orientales, Occitanie
---
Pyrénées-Orientales, Occitanie
Agent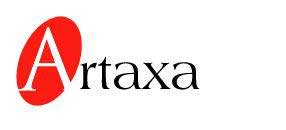 Reveal phone number
Contact details:
+33 XXX XXX
+33 (0) 4 67 28 20 35 (Roujan), +33 (0) 4 68 56 54 22 (Perpignan)
France Property Shop ID: 621872
Reference: 342435930

Print Page